Call me a snob but after a year working at Horny.sg, I've been spoiled by gadgets and gizmos aplenty when it comes (pun intended) to sex toys. My very first toy was a tiny blue bullet on a keychain that looked just like this:
And since then, I've graduated to pleasure tools that are, to quote Daft Punk, "Harder, Better, Faster, Stronger". So when it was time for me to take a summer break in beautiful Phuket, you could imagine my incredulous reaction to being asked "Hey, do you want to bring the latest bullet vibrator and test it out?"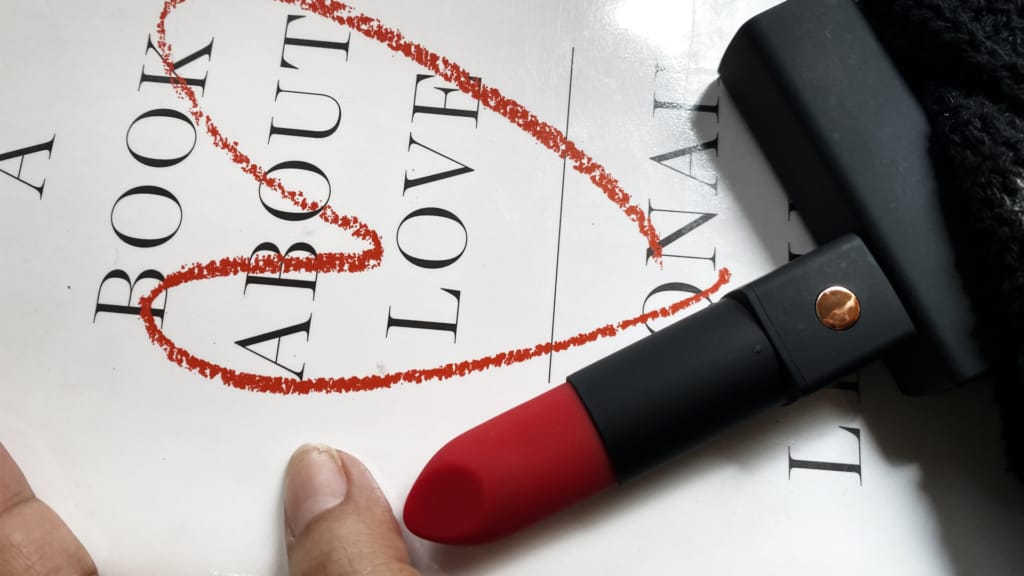 I shrugged and said sure, why not and that's how I ended up going on a honeymoon with my Lovense Exomoon. And just like a real love affair, it started off unsuspectingly, blew my mind as we got to know each other and now you can't tear us apart. In other words, I bring my Exomoon everywhere in my bag, for you know… just in case.
---
Lovense is well-known for being THE brand of bluetooth app-controlled sex toys in the market because of a very interesting phenomenon that got increasingly noticeable during the pandemic: Webcam girls. As every toy in their range can be controlled by their app, whether on the phone or through a desktop, it became the toy of choice for not only those who turned to OnlyFans but also couples who were separated during Covid-19. In particular, it was the Lush 3 G-Spot vibrator with its distinctive hot-pink 'tail' sticking out of many an onscreen vagina that went viral that they even have a guide on their site on how to become a better webcam star. The Exomoon is their take on a beginner's toy for purely external stimulation in their range.
Signature Features:
Discreet and non-intimidating lipstick shape
Powerful rumbly vibrations
3 levels, 10 patterns (manually)
Bluetooth app-controlled,
Perfect for beginners and long-distance couple play
What I love:
Look & Feel:
I didn't expect much when I opened up the box but as I picked up the lipstick shape toy, it has nice solid weight to it – just like a real lipstick at 40g. The ABS plastic casing is smooth and matte which feels expensive and the 'lipstick' cover even closes in place with a satisfying click like the real deal. When opened, its tapered tip is in a realistic red shade made from a soft silicone that's silky to touch. I was pretty impressed by then as compared to other lipstick bullet vibrators in the market, the Lovense Exomoon already won me over with its luxurious feel.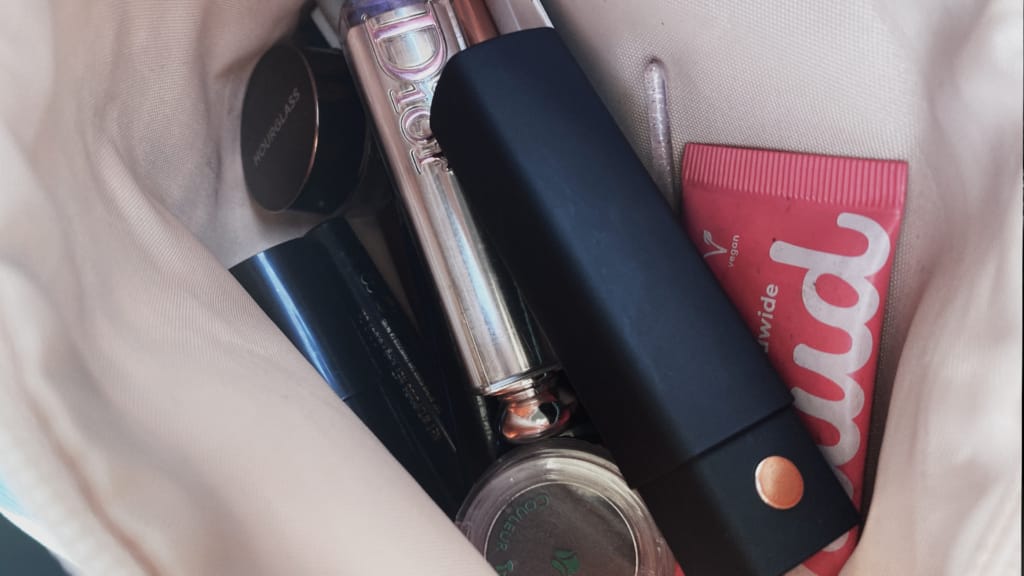 Since I was going to Thailand, a country known for making sex toys illegal, it was also meant to be a test to see how discreet the toy can be when traveling. Instead of checking it into my luggage, I popped it in to my make-up pouch amidst my actual Dior lipstick and other beauty products and carried it onboard the plane. Did I get stopped at customs? Nope, nada, zip. I breezed straight through and ironically got stopped instead because the metal clasps and chains on my garter belt looked suspicious through the X-Rays (a girl can never be overprepared for fun…)
Functionality:
After a nice relaxing stroll on the beach and finally getting into the holiday mode, I decided to take my Exomoon for a spin. While the bullet vibrator has a single button that can control the various modes by simply pressing to cycle through the patterns, the Lovense app is arguably the co-star to any Lovense toy. Available for both IOS and Android, I'd downloaded the app before I flew off and it was very simple to connect the toy to the app. The connectivity strength and range of the toy is impressive too as I was able to use the waterproof toy in the bathtub (while being extremely careful not to drop my phone in it!) without skipping a beat.
But of course for the first night, I took it slow and just used it in the nice fluffy hotel bed and was blown away by how powerful and rumbly the vibrations are in this unassuming tiny lipstick bullet. As you can see from the video, controlling it by the app allows one to go from 0 to 100 with a single swipe. If you prefer to be adventurous, you can explore the numerous anonymous patterns that have been saved and reviewed by others in the Lovense community, like a sexy Spotify if you will. (P.S. the app does actually allow you to sync to an actual Spotify playlist too!) I chose to go along with the pattern named 'Insanely Intense' and let's just say it was true to its word and I did not last the full 9 minutes it was set for. After that, I was in love!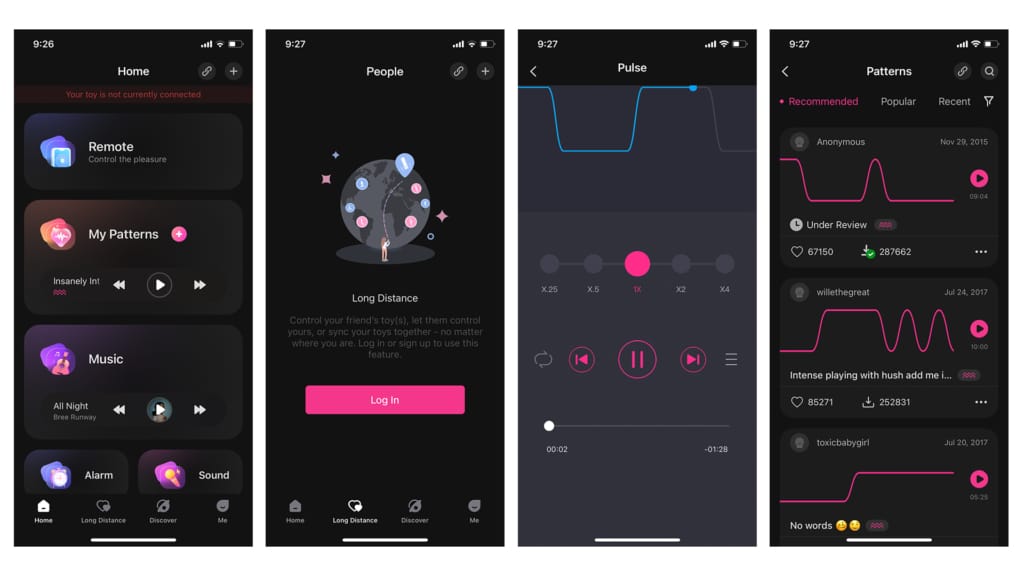 What I don't:
As with every partner, as much as you love them there will still be tiny things that bug you. For me, it would be that since it's a bullet vibrator, your fingers may tingle during use and slightly after but for the most part they are protected by the casing.
It is relatively quiet but there is still the distinctive buzz when you use it but it can be muffled under a blanket if sound is a concerning factor for you.
While it's marketed as an introductory toy for beginners, it is really strong and powerful even for a connoisseur of sex toys like me. I would say that if you have a sensitive clit, you should first use it over your underwear to get used to its vibrations or circle around your other erogenous zones first before diving straight in.
The Verdict?
While summer is over and my tan has faded, the honeymoon with Exomoon still continues. I've used it on partners on their erogenous zones including the frenulum and even rimming (but be careful not to insert since it is not meant to penetrate without a flared base). With 3 hours of continuous use and 100 hours of standby time, it's not just for beginners but even the advanced user who wants to fall back to a familiar but still powerful sex toy in their arsenal. Like I've confessed earlier, my little Exomoon lives in my make-up pouch ready to go just like an essential comfy cardigan when the next adventure strikes…
Fancy getting your own? Take 15% off at Horny.sg with the promocode: SCHORNY15