Five years ago, I found myself single after an arduous 8 year relationship (Editor's Note: That's a different story for another day!). So like an uplifting montage in any rom-com movie when the main character finds herself dumped without warning: I got a myself a brand new job, a fabulous haircut and a game-changing luxury sex toy.
*Record scratch freeze frame*
Luxury sex toy? That's not usually in the script when she bounces out from the hair salon's chair and wanders straight into a sex toy store. But that's where I found myself one random afternoon back then and thought I ought to treat myself to better self-love since I was on a "I am woman, hear me roar" drive. And that's the story of how I fell in love with Womanizer and their Premium clitoral stimulator toy.
My experience with toys back then as a newbie was just your usual bullet vibrators and noisy rabbits dildos. They were great and did the job well as far as I knew but it was the first time I've heard of clitoral stimulation, let alone one that had the reputation of mimicking oral sex.
I remember feeling nervous as I handed over my credit card to the cashier since it's quite the investment but suffice to say, it was definitely worth it! When I look back at this moment, it was actually the plot twist I needed in my personal rom-com. Because when the movie flashed forward to present-day Rin, I still have a fabulous hair-cut and even better amazing new job as a sex and love writer. It was the nudge I needed to start embracing my pleasure and sensuality to be unapologetically me. And while I'm having fun dating and exploring, it's my trusty Womanizer that I go back home to and avoid any 'lover's remorse' stories.



So when I was given the opportunity to check out the latest Womanizer 2 launch of not just one, but 3 of their signature line: Premium 2, Classic 2 and Starlet 3, I couldn't have imagined a better ending to my personal chapter of self-love. And of course, what better way to present a love-letter than to declare it on YouTube?
Unfortunately while sex toy reviews are deemed as being too sexy to show you the full video, here's some highlights of the main players in Womanizer's 2 line-up. To watch the full video, head over to the new Shy & Curious YouTube and show us a little love!
Womanizer Premium 2

Signature Features: 14 intensity levels, Smart Silence, Autopilot mode

What I love:

I'm biased here, what don't I love about it? (Editor's Note: Trick question, the answer is right below..) I would say Smart Silence is my ultimate Holy Grail in a toy. Sound plays a big factor when I choose my pleasure tools especially when living with family and need to be discreet. The Premium 2 is true to the 'Silence' in its name with the lower levels being so quiet, you might not even realize it's turned on. However it's the 'Smart' that seals the deal for me. Even when switched on, it defaults to standby mode unless it makes contact with skin and/or moisture. Not that you need to conserve battery life, this toy runs for 4 hours on a full charge if you're looking for a marathon session…
What I don't:
For those new to the luxury sex toy brands, the price tag may seem hefty if it's your first toy. But when you think about the technology that goes into it, guaranteed orgasms and the durability, it's a no-brainer to invest in a Premium 2.
Wanna know more? Find the full specs here:
Womanizer – Premium 2 Silicone Rechargeable Clitoral Stimulator
Womanizer Classic 2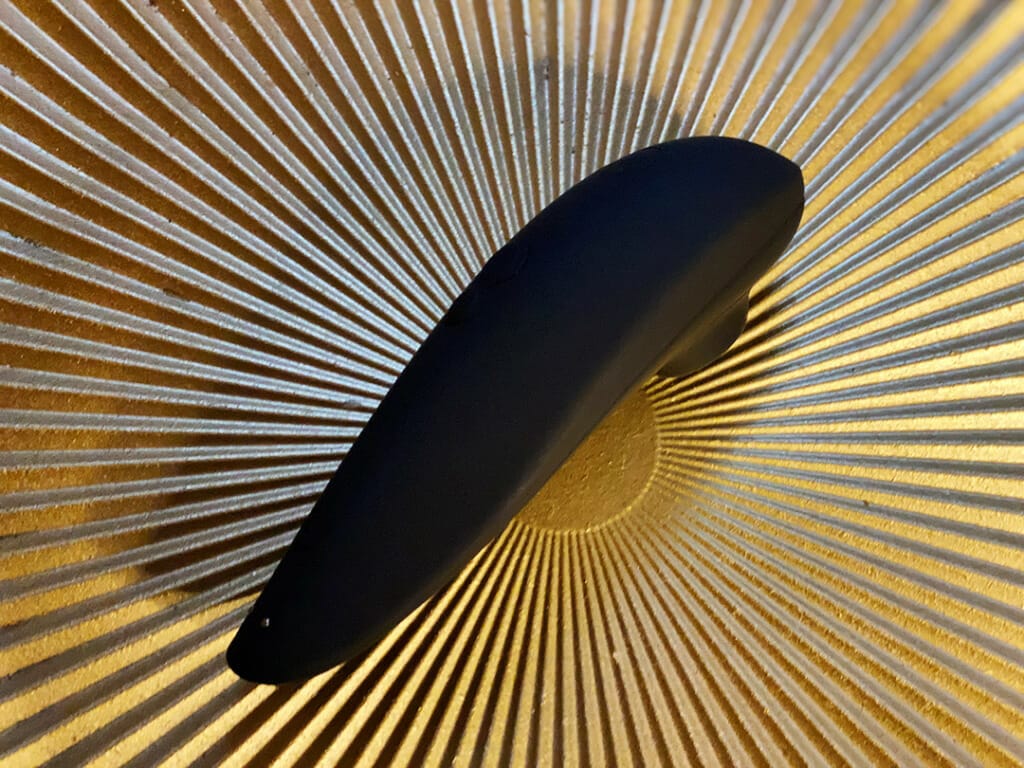 Signature Features: 10 intensity levels, Afterglow function

What I love:
Personally I find the Afterglow function absolutely brilliant and should be implemented in every sex toy! Basically when you're climaxing, your clitoris is extremely sensitive and a touch or vibration might be too intense or even hurt for some. With others though, they can have multiple orgasms if they decide to carry on. With just one touch of the On/Off button, Classic 2 switches automatically back to level 1 no matter which level it was at before. This allows you to coast the waves of pleasure naturally and then switch off the toy when you're more relaxed. Or continue to Round 2, whichever you prefer!
What I don't:
While it resembles Premium 2 in terms of shape, it's considerably noisier and not as smooth to touch comparatively speaking. It is a great toy for those who are considering their first dip into the proverbial pool of luxury sex toys and an upgrade from the basic starter toy.
Wanna know more? Find the full specs here:
Womanizer – Classic 2 Silicone Rechargeable Clitoral Stimulator
Womanizer Starlet 3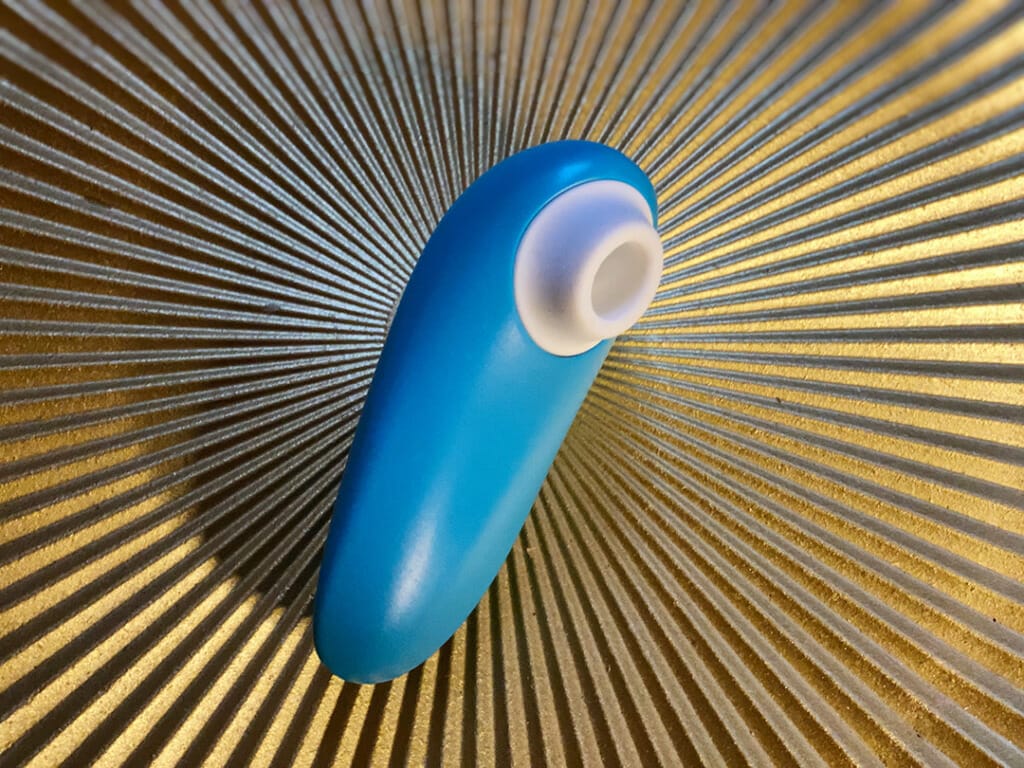 Signature Features: 6 intensity levels, travel-friendly, fully submergible waterproof

What I love:

Now if you're completely new to the world of clitoral stimulation itself and are unsure if you'll enjoy the sensation, Starlet 3 will be your best friend. With 6 intensity levels and really cool bright colours, it's extremely beginner friendly and with a magnetic charger, it's fully waterproof for all your sexy staycations 😉
What I don't:
ABS plastic doesn't feel as good when held compared to the silicone Premium 2. It can get noisy as well but honestly since I've been spoiled by my initiation into the Womanizer line with Premium, Starlet 3 is perfect for anyone new to the line.
Wanna know more? Find the full specs here:
Womanizer – Starlet 3 Rechargeable Clitoral Stimulator
---
So one handy tip if you're using a clitoral stimulation toy, whether Womanizer or otherwise, you'll want to use lots and lots of lube. Why? Because apart from lube enhancing the experience overall when it comes to sex, you need to create a vacuum seal with the nozzle and your skin so that you can feel and enjoy the intensity better. A water-based lube is always preferable but it's really up to your own taste and preference.
While we've come to the end of this rom-com episode, it doesn't mean I've sworn off all love for one (or rather multiple) Womanizers. It does mean that in the movie sequel, I'm going to look for a real partner who's kind, makes me laugh and with a BIG…heart. I mean afterall, he has tough competition with my current collection!
Thank you to Pink Lifestyle for the toys to review. The full Womanizer series is in-store (ISETAN Scotts Shaw House, 305 Orchard Road, Level 2) or online at pinklifestyle.com.
Take 15% off all purchases with the promo code: SC15