I made my sexual debut with an ex who was unusually well endowed. Of course, I didn't know it then since it was also the first time I saw a penis in real life and not from a Wikipedia article. I assumed the pain was normal when losing my virginity and that it'll get better once I get used to it. Spoiler alert: it didn't.
While that's a different story for another day, let's talk about when sex is less than pleasurable. For the purpose of this post, we're referring to PIV (penis-in-vagina) intercourse and it can happen at any stage and regardless of your sexual experience. It may be from vaginismus, a medical condition whereby vaginal muscles involuntarily or persistently contract when there's an attempt at penetration. It could also be when your partner is well endowed and/or you have a shallow vagina or tilted uterus.
Long story short (pun unintended), you're not alone and there are some ways and sexual wellness tools that may bring relief and ultimately pleasure during PIV. 

1. Vaginal Dilators
Vaginal dilator therapy is one that's often brought up as a way to treat those who are living with pelvic pain conditions. As the name suggests, they are a series of dilators in ascending sizes and inserted into the vagina to stretch it. Think of it as training wheels for PIV –  the aim is to progressively increase the size of the dilator over time so that you're no longer experiencing discomfort.
Image via Vuva Tech
Vaginal dilators come in a kit and start off with a finger-size dilator and all the way to 6″. If you prefer to be discreet, you can purchase them online from sexual wellness companies like Vuva Tech or Soul Source. Otherwise we recommend going to a healthcare professional for a consultation about starting vaginal trainer treatment.
2. OhNut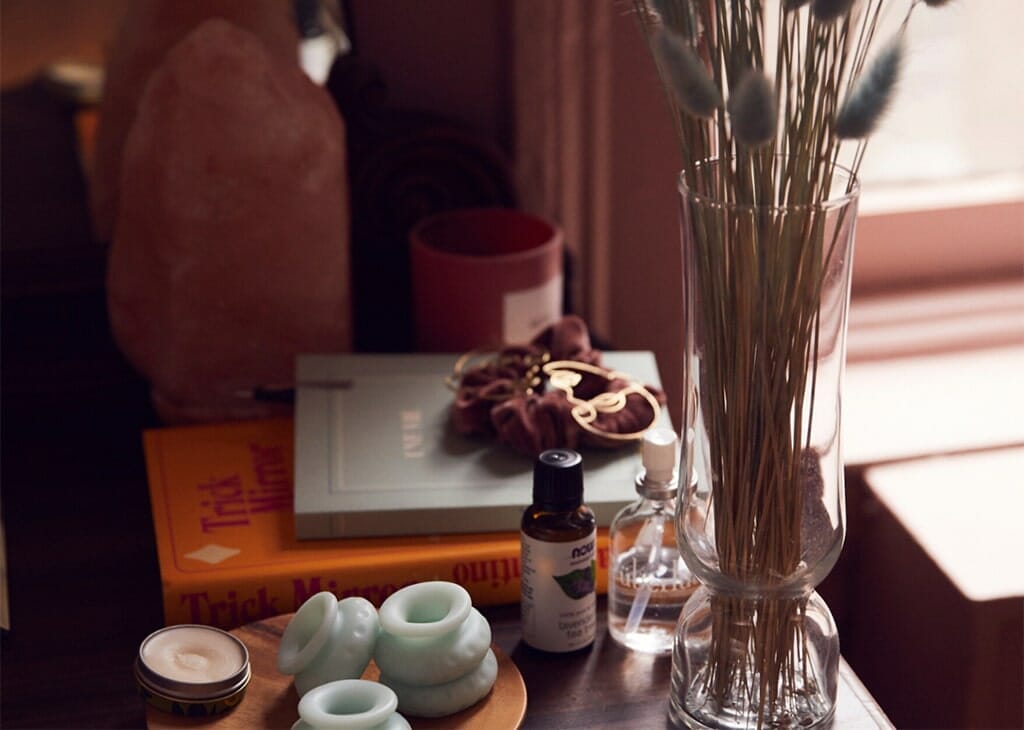 Image via OhNut.co
When I first saw this new sex wearable, I thought it was the most simple yet brilliant tool designed to help couples get intimate without stalling the action. From their website,
Designed with renowned clinicians, Ohnut is a soft compressible buffer made from 4 rings, that can be used together or individually to adjust when penetration feels too deep, without sacrificing sensation for you or your partner.
Sure it's reminiscent of a ring toss toy but don't let that stop you from going out to play 😉
Based in USA, OhNut is made from an FDA approved body- and skin-safe polymer blend that's BPA, phthalate, and latex free. How do you use it? Use as many rings as you need (each ring stretches to 8 inches in width) and place it on your partner's shaft so that it sits on the base of the penis.

Image via OhNut.co
He might feel a slight 'hug' sensation but as it serves as a buffer to prevent too-deep penetration, overall it lets both parties enjoy each other without 'holding back'. Bonus points for looking so sleek and sculptural so you won't feel fazed if it's displayed on your bedside dresser!
Editor's Note: We're so happy to announce that OhNut is available in Singapore on Fermata Singapore's site!
3. Sex Pillows
Sex pillows get a bad rep or the "Hur,hur, nudge, nudge…"  reaction when it's brought up. After all, isn't every pillow a 'sex' pillow if you really think about it? Yet this overlooked sex aid can help a great deal for those who may have tilted uterus or shallow vaginas during PIV. A sex pillow is one that's usually shaped as a wedge or ramp to allow for it to rest under your hips and prop up your pelvis.
It's also great for the lazy ones amongst us since these wedge pillows support your entire weight.  C'mon, how long can you really tilt your pelvis up in that position even if you're a yoga guru? Or if you're rounding up in years like me and appreciate good protection for the knees and joints, sex pillows also help to take the pressure off during various positions (e.g. Lay on your stomach on top of it during 'doggy style' to reduce the pressure on your arms and wrists ). If you type in 'sex pillow' in Amazon, you're going to end up with the family-friendly version of  'cushy memory-foam bed wedge pillow' so we'll leave it up to your shopping discretion. However if you don't mind the investment and supporting sex-positive companies, check out Dame's Pillo (USA) or the most cited and popular original sex pillow Liberator's The Wedge.
P.S If you're in Singapore, a little birdie told me that Alice Maple accepts special orders if there's certain models you're looking for. They're super knowledgeable and friendly so don't feel shy to reach out to them!
Bonus:  MedFem Collective is a French initiative and online platform that's dedicated to women's health and the female body.
Have you ever met a doctor who told you that your pain was in your head? Have you ever been uncomfortable during an appointment with a health practitioner? Have you ever felt like someone downplayed how you felt in your body? No, it's never "normal" to be in pain!
They've just teased their followers with a sneak peek of the latest project they're working on – the Maux de Vulve. A physical notebook that allows you to track the days, intensity and regions on when you experience vulva pain.
View this post on Instagram
It's currently in French and hopefully with an English edition in the near-future. Even though it's not a way to reduce the probability of painful sex, it's always helpful to track your symptoms and insights if you are experiencing chronic pain. By bringing your notes to the medical professionals, it'll definitely help to note the patterns and narrow down the causes.
This isn't an exhaustive list of tools and sex aids by any means but we do hope that it's a start of a conversation with your partner. If you have any other tools or tricks to add to the list, feel free to share in the comments.
Remember that great sex isn't always about PIV or reaching the big O – it is about receiving and giving pleasure and enjoying the company. It's still counted as sex even when there's no vaginal penetration so use your imagination!
(Ed's Note: We're big believers in going to the experts so if you're experiencing painful sex regularly and may be  connected to a medical condition, please consult a women's health doctor or pelvic health specialist.)