You've debunked the myths, went through your shopping checklist and now it's finally time to start shopping for your first sex toy! So… where do you actually start? We figured that since sex toy stores (especially in Asia) get a pretty bad rep as dodgy places found only in the seediest parts of town, the last part of the guide should shed some light on the actual business of selling Sex Toys itself. For that, we gave a call to one of our dearest friends, Pea – the Friendly Neighborhood Sex Toy Consultant™!
We met Pea almost two years ago when we stumbled into this gem Alice Maple. Helmed by Francis, this sex toy boutique is a legend in the industry for having been around for over 15 years. It's hard not to get overwhelmed by all the toys, colours and textures when you wander into the Lucky Plaza store at first. For us it was the equivalent of walking into an (obviously adult) candy store! They're known for being the real deal by bringing in established and reputable brands, being super knowledgeable not just about toys but also sex education, pleasure and kinks, and overall friendly and genuine. Personally, they're my go-to whenever I feel like trying something new or need a second opinion (or two) when it comes to my sex life. They're like Vegas, whatever is said in the store stays in the store!
So without further ado, let's meet Pea!

---
Tell us how you got your start working at Alice Maple?

I've been working part-time at Alice Maple now for the past 4 years. A friend of mine told me they were looking for help on the weekends and since I was free and thought it was interesting, I decided to just go for it.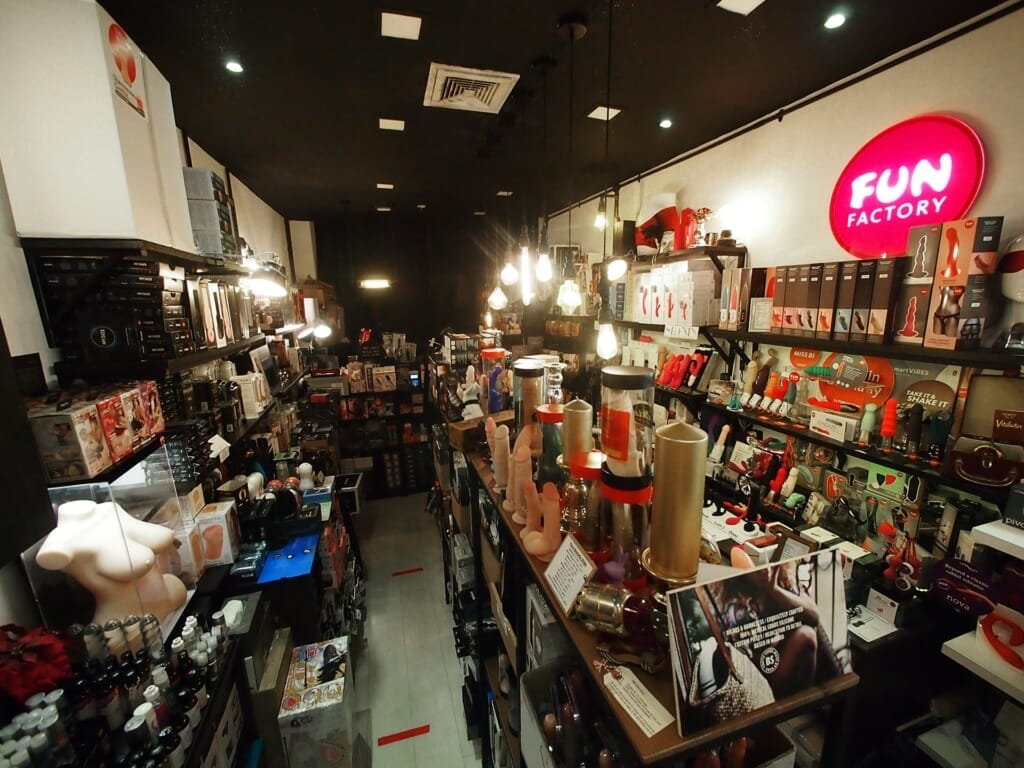 Was this a field you knew about or was interested in (before joining)?
Honestly it was just because my weekends were free! I had worked in retail before and didn't see it as any different from other part-time jobs like selling clothes or shoes. At that point I was sexually active and already exposed to sex toys so using them wasn't new to me.
What was your attitude towards sex toys at that point of time? Do you remember your first toy?
It was with my exes that I was introduced to toys. My first toy was actually a knock-off old school Hitachi wand – I remember there were only two settings, level 1 and 2! It was a present from an ex and was still made from a spongey material. Wands have come a long way from then. I still keep it with me for nostalgia but I've since upgraded from that!
I believe that a sex toy complements sex, NOT replace a partner when using it together. But give me, myself and I a good vibrator with some mental porn and it'll definitely fall under my top orgasms!
What was it like when you first joined Alice Maple? Was there anything that surprised you?

I was actually surprised by how technical the job is. I had to learn and memorize the sex toy specs like the different modes, technology and materials used. Also for me since I have to sell toys to our male customers, that was a challenge since I obviously wouldn't be able to relate from their perspective. So I would ask from advice from Francis and research on forums, sex blogs and videos from a male perspective so I can be confident when I recommend products to them as well.
What do you enjoy about being a sex toy consultant?
Being in this business is definitely interesting. I always like to compare it to the mobile phone industry because there's always new upgrades in technology. There are specific designs and certain sensations that you can tell which brand(s) own and their unique selling points. For example, there are many clitoral stimulators that mimic oral sex by "sucking" on the clit. However it was Womanizer who originally created this technology and patented it as Pleasure Air Technology.
Even with vibrations, they can feel different across the different brands due to their patented vibration motors. There are also terms that's specific to the industry like RPM which stands for Rotations Per Minute and VPM which means Vibrations Per Minute. This just translates to how powerful a toy can vibrate. Just like how you would compare phone cameras and megapixels? That's how we compare the different models because then we'll know which ones have more power for those who have difficulty in achieving orgasms. Also if you're already sensitive, then it's easier for me to recommend toys that won't be too much for you.
Part of the job perk too is definitely that sometimes I get free toys to try! But then again, it helps me to sell better when I can actually recommend to customers based on my experience.
If it's someone's first time to the store, what should they expect?
Definitely come curious and open-minded! We love questions and helping you out. Actually it's a pet peeve of mine if they're interested in buying something but if I ask them more, they say "I don't know…" That's like asking your girlfriend what she wants to eat and she says "Whatever…" but she actually doesn't like any of your suggestions!
I guess they're too shy! What should they do instead?
We've seen it all so don't worry! It's fine if people are ok being on their own when they browse and you can tell who has done their research.
For me, telling me more about what you're looking for or the experience you're having now actually helps me to help you better.
Also whatever is said in the store, stays in the store. We take privacy seriously and feel like we're also confidants to those who come to the store.
If it's your first time buying at a store, you can always say: "I'm having trouble with X, can you help me recommend something?"
What's your approach like then when making a recommendation?
I'm quite practical and look at it by understanding what is your goal. I try to be friendly and make sure you're comfortable and at ease before I find a solution for you. I'll ask them about whether they prefer clitoral or vaginal stimulation, then we can test out different toys by placing them on their hands so they can feel the different sensations, ranges and stimulations.
I also tend to do a lot of myth-busting and sex education when I teach our customers about sex and pleasure in general. Sometimes people come in with a preconceived notion of what sex toys are or the people who use them so I try to correct their perspective and hopefully get them to be more open-minded and change their expectations.
I also think that as a first-time customer, you should come into a physical store because you get to see and feel the toys in real life. There are fake products being sold online, especially on marketplaces if you're not buying from the official stores. You're also getting years of experience from us in recommendations and knowing the brands and toy specs!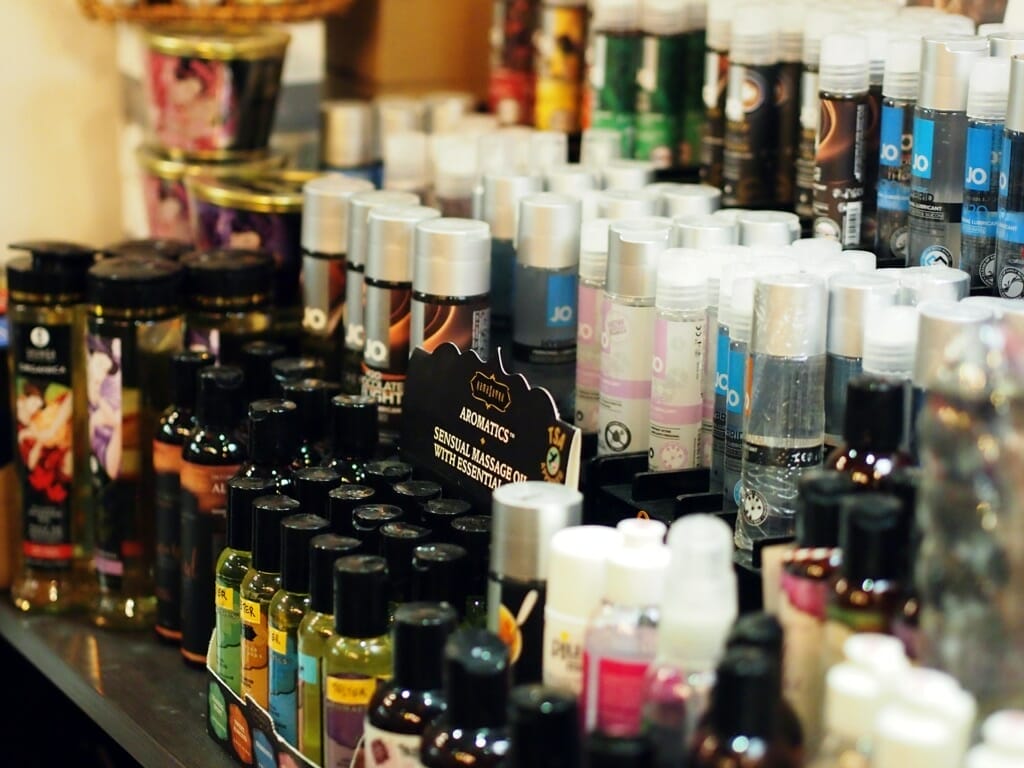 What is the average budget you'll recommend?
Between $100-200.  Why's that? You do get what you pay for in terms of quality since these are reputable brand that have been around for years with a loyal customer base. We bring in brands that we trust and that we know invest in quality checks and well-made products.
Who do you usually see at the store? Mostly singles or couples?
Actually it's a mix! We also have friends who come in and even platonic couples before. One of my memorable customers were a mother-and-daughter duo who came in since they were on holiday. They ended up buying matching Kegel balls so that was unexpected and I was quite happy to help such a liberal pair!
What keeps you motivated in the job?
It's a fun job! I really enjoy helping people become sexually liberated and learning things from others. Whenever customers come in equally open minded, decisive and candid with me, I take that mutual trust very seriously. I also love talking to people, finding out different perspectives and viewpoints.
Alright – so what would you recommend for beginners in the following categories:
1. Solo Play (Vulva-owners)
These are the three most popular toys that I usually recommend if you're new to Sex Toys.
• Swan Mini G-Spot Vibrator: This vibe is small but still powerful for penetration so it's great for beginners!
• Womanizer Premium : This gives you a pulsating sensation with their patented technology and is great for those who prefer clitoral stimulation.
• Vixen Leo GOLD Suction Cup Dildo: This dildo is handcrafted with soft medical grade silicon and just looks so good in gold!
2. Solo Play (Penis-owners)

For guys who are starting out, I recommend Tenga compared to other brands. They're much easier to clean and come in different variations. You can try the Tenga Air-Tech Squeeze Type (Firm) or the Tenga Flip Zero. While a Fleshlight is also good, since it has a longer depth you won't really get as much control over the sensation and it's also harder to clean.
If you are more adventurous and looking to explore prostate play, you can check out We-Vibe Vector Remote Anal Plug.
3. Couple Play
There are the usual toys that's used during partnered play like cock rings, bondage accessories or sensory play. You can even use something like panty vibrators to get into the mood where someone has control over the remote like the We-Vibe Moxie Mini Remote Panty Vibe.
The We-Vibe Sync & Tango Kit is also something that would be good to use for couple play since it can be used during sex itself or remotely using the phone app so it works for long-distance partners.
Any last words of wisdom for our readers?
For anyone sitting on the fence, I'll say don't deny yourself. That falls for everything, not just sex! Life is too short to be unhappy or try out new things, don't keep saying no just because of fear or shame from others.
---
Thank you Pea and Francis for your time in sharing your insights and recommendations with us! We're so grateful to have Alice Maple as a friend of Shy & Curious and so excited that they're extending a 10% discount for any purchase in-store or on their website Alicemaple.com.
We definitely recommend heading down to the store to say hi and let them help you find your next favourite bedroom buddy but if you prefer to stay behind the screen, rest assure that your packages are discreet and can even be delivered as soon as within 3 hours for free!
ALICE MAPLE
304 Orchard Road #01-101 (Lucky Plaza) Singapore 238863
OPENING HOURS
Mon to Fri: 12pm – 8.30pm, Sat: 12.30pm – 7.30pm, Sun/Pub Holiday: 12.30pm – 7.30pm.
For those of you keen to follow the adventures of Pea – the Friendly Neighborhood Sex Toy Consultant™, find her on Instagram as she'll be launching her new exciting project that we're keeping a close eye on!