Pictures by Liang Jin Tey for RICE Media

Remember how I'd mentioned World Sexual Health September is going to be a busy one? Well that's because we were featured by another amazing writer, Leticia Sims for Rice Media! When Leticia reached out to me and mentioned she'd been following the growth of the blog since our Something Private debut, I was quite touched and honestly nervous about agreeing to the article.

In light of the KTV Covid-19 cluster, it was an article all about lust in the Lion City during the pandemic and how people have been satisfying their carnal needs. Uh-oh, just by the brief alone I was certain that the public wouldn't go beyond understanding why positive sex education is much needed. But I remember previously reading a very thoughtful article by her and trusted that she would be able to bring a nuanced and balanced viewpoint to the topic.
So I said yes and gave one of my most candid and revealing interviews. And when you add in a surreal photoshoot in the lalangs of Jurong which made me look like a Sex Toy Safari Guide, I was sold.

Voila, the full article at Sex, Toilets, and Video Calls: How are Singaporeans Getting Off in a Pandemic?

What was my favourite part of the interview? Apart from my sexy sexting shenanigans on my staycation, it would be the closing paragraph actually!


But more realistically, sex and sex toys should just be treated as what they really are—a light-hearted and playful experience.


Noorindah elaborates: "Sometimes we take sex very seriously because it's put on a pedestal. I always write that sex should be fun, and sometimes we forget that. It's natural, we all have these feelings!"


And in the immortal words of the leading philosopher of our time, one Ms Carrie Bradshaw: "When did it stop being fun and start being scary?"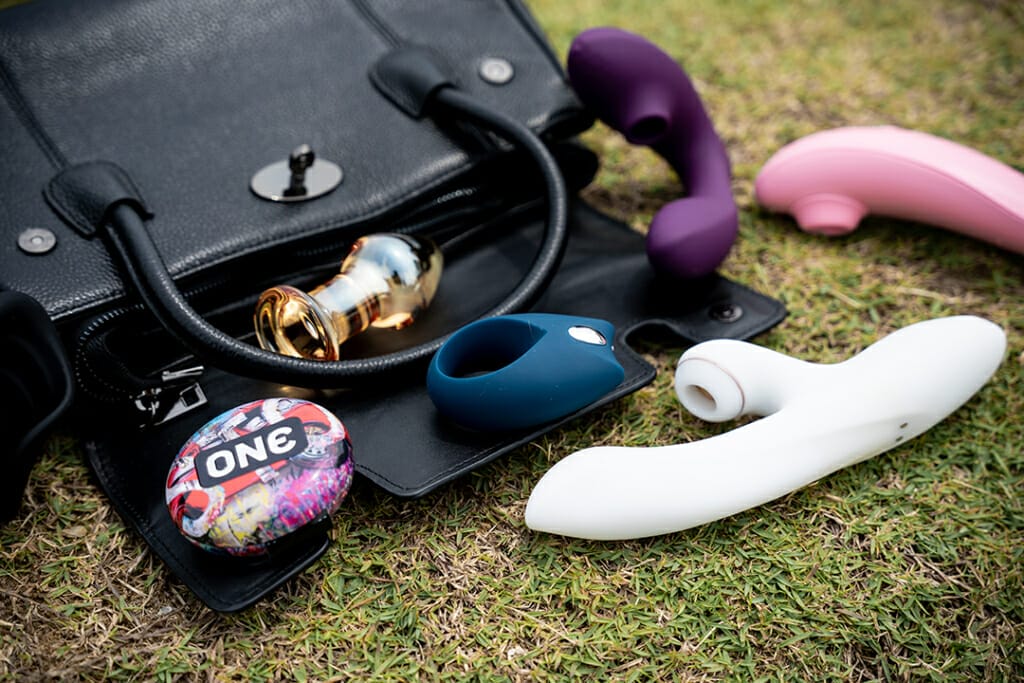 And speaking of sex being fun and not scary, I'm equally chuffed to announce that I'll be speaking on a virtual panel this Sunday together with other fun, sassy and more importantly positive sex advocates and educators from South East Asia, brought to you by ONE® Condoms!

ONE® Dirty Little Secret
Date: 26th September 2021 (Sunday),
Time: 3 PM (+8 GMT)
Duration: 90 mins (including QA)

Register for the free event here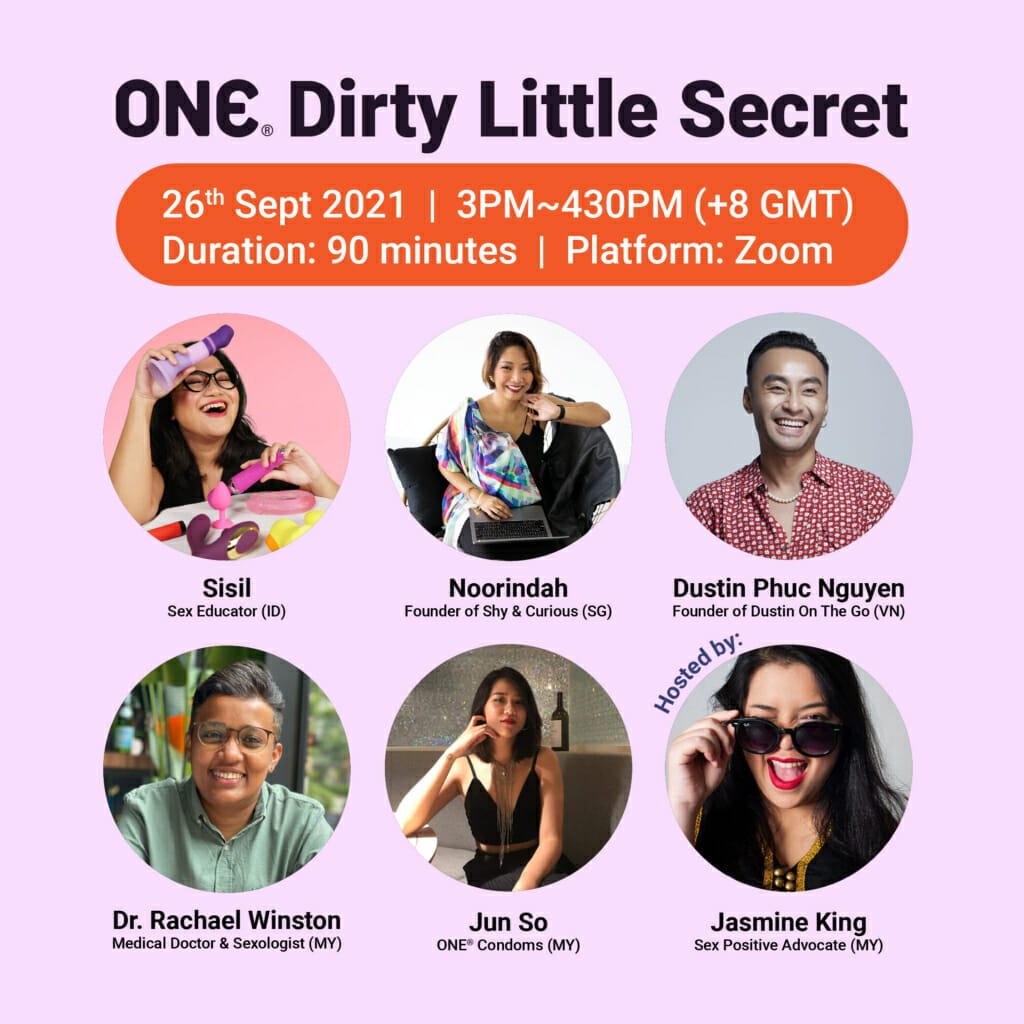 It's hosted by sex-positive advocate and Malaysian trailblazer, Jasmine King (and our personal soul sister ;)) so you know she'll have some thought-provoking and challenging questions for us!
Here's a sneak peek:
• Consent & boundary conversation
• Pleasure & Intimacy
• Shame and insecurities
• Virginity and other sex myths
• Sexuality & LGBTIQ+
• Sex education in Southeast Asia

Hope to see you there to continue the conversation and listen to our dirty secrets 😉
P.S. Stand a chance to win a goodie bag from ONE® Condoms if you sign up for the free event – just be sure to follow them on Instagram @onecondoms.sg and you're automatically in the draw when you attend!